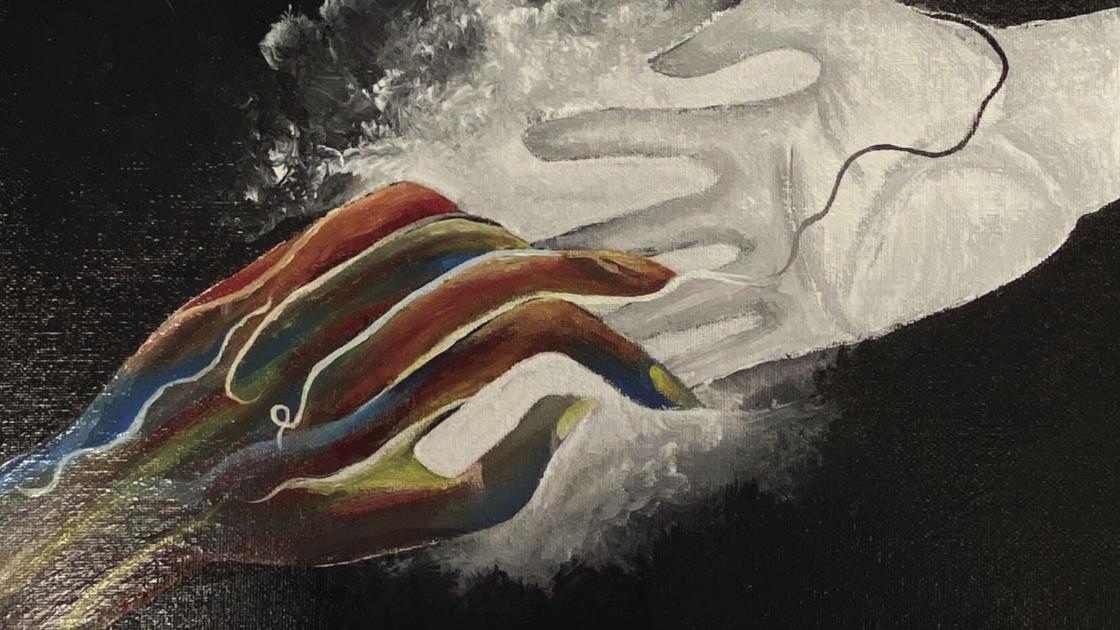 Spring Lake Park High School Junior Wins Art Competition in 5th Congressional District | To free
[ad_1]
Rachel Keenan, a junior from Spring Lake Park High School, won first place in the 5th Congressional District Art Competition in 2021 for her acrylic painting titled "Letting Go."
The theme of the competition, hosted by the office of US Representative Ilhan Omar, was "Connecting Through Isolation". Students were encouraged to reflect on how they were able to find community despite unusual circumstances related to the COVID-19 pandemic, and the meaning of connection through isolation.
Keenan resonated with the theme. She designed her work of art using the experience of losing her grandmother to COVID-19 last December and the unrest in the Twin Cities sparked by the murder of George Floyd on May 25, 2020, all also referring to more promising moments in time.
"My 'Letting Go' artwork deals with the stark contrast between good and bad found in the pandemic," Keenan said in a statement.
When creating the piece, Keenan channeled the experience and emotions she felt into each of the elements. The white hand represents loss. The negative area represents sadness and anger. The colored hand represents the meeting.
"While we had a hard time, we also had a lot of good times and came together and grew as people and as a community," Keenan said in a statement. "This is the emotional contrast that I wanted to show in my room and the contrast in color and shading represents those attributes very well."
Keenan's works will be on display in the Cannon Tunnel in the United States capital from October 2021 to March 2022. She will also have the opportunity to tour Washington DC and see her works on display.
[ad_2]