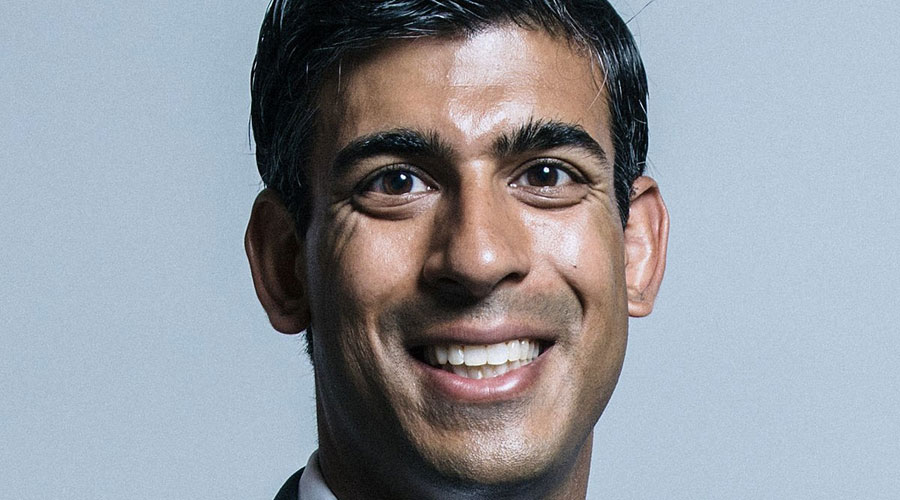 Rishi named "Politician of the Year"
This year's awards ceremony was held at the Rosewood Hotel in London, but its absence was conspicuous by Prime Minister Boris Johnson, who previously ran the magazine.
---
|

London

|
Posted on 11.27.21, 01:05 AM
---
Rishi Sunak, the first Indian to become Chancellor of the Exchequer, was named "Politician of the Year" by The Spectator.
This annual event organized by the magazine is traditionally attended by parliamentarians from all political backgrounds.
They are expected to sing for their supper while making good-humored jokes on each other.
In accepting the award, Rishi thanked The Spectator for repaying the money the magazine and many other businesses have received to help them weather the pandemic through the Chancellor's expensive leave program – and joked that there was "an additional £ 399 billion to go".
This year's awards ceremony took place at the Rosewood Hotel in London's West End, but Prime Minister Boris Johnson, who previously edited The Spectator, was conspicuously absent.
At one point, Boris continued to edit The Spectator when he became an MP. He left editorial management when he became mayor of London for eight years en route to 10 Downing Street.
Theresa May, who Boris ousted from her post as Prime Minister, was named 'Backbencher of the Year', while Sajid Javid, who returned from the political desert to be appointed Health Secretary, received an award for having makes the "Return of the year". But the highest honor went to the Chancellor, who was dubbed "Dishy Rishi" by the tabloid press.
This may not help his relationship with Boris, whose post as prime minister is going through a particularly difficult time for a number of reasons, including the perception of a "conservative sleaze" and his apparent inability to control the flow of government. migrants across the Channel from France.
A dozen Conservative backbenchers apparently wrote letters saying they had "no confidence" in his leadership – well below the 54 required by party rules to trigger a contest.
According to the Mail, "Downing Street has sought to minimize reports of tension between Johnson and Sunak". Meanwhile, The Times reported that "Mr. Sunak was growing increasingly frustrated with the 'chaotic' operation at No. 10."
Rishi is widely regarded as a favorite to be the next prime minister when the time comes. But Foreign Minister Liz Truss, who has tried to befriend senior Indian government politicians, is also seen as a serious candidate. The spectator named her "minister to watch".
She mentioned that she had won the title of "Minister to Watch" three times and that she would like to get the highest awards. Viewer comment: "Attention Boris."