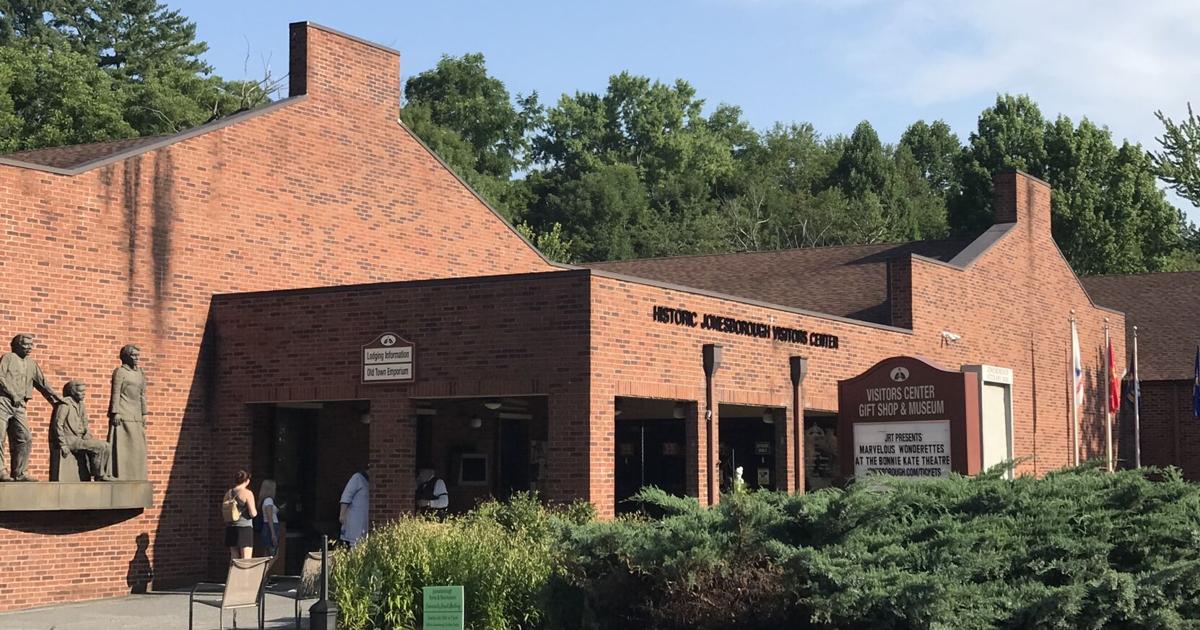 Republican County Office Candidates to Appear at Press Forum | News
The Johnson City Press will host a Q&A later this month with seven candidates vying for major Washington County offices in the May 3 Republican primary ballot.
The forum will be held in the auditorium of the historic Jonesborough Visitor Center, 117 Boone St., from 6-9 p.m. on March 31. Candidates for county clerk, county mayor and sheriff will participate in the event.
The three-hour forum, which will be broadcast live on www.Johnsoncitypress.com, will be split into three segments, beginning at 6 p.m. with the two Republicans (Danny Edens and Cheryl Storey) running for county clerk.
At 7 p.m., the county mayoral candidates (Joe Grandy and Robbie Tester) will take the stage before the three sheriff candidates (Leighta Laitinen, Keith Sexton and Michael Templeton) begin answering questions at 8 p.m.
"This is an important election year, and we believe it is our duty as the newspaper in this community to help voters learn more about candidates for office and their positions on issues," he said. said Stephanie McClellan, editor of Johnson City Press.
Candidates will each have three minutes for an opening statement and five minutes for closing remarks. They will also have three minutes to answer questions from the moderator, Nathan Baker, editor-in-chief of La Presse.
An official timekeeper will notify contestants when their time is running out.
Candidates will be invited to address their answers and remarks only to the moderator. No exchange will be authorized between candidates.
Questions will be selected by Johnson City Press editors. Each candidate will have the opportunity to answer the same questions within the allotted time.
The press will provide a box with index cards at the beginning of the forum for audience members to note questions that may be asked of all contestants. No questions will be asked of applicants as individuals.
The Republican primary winners for county clerk and sheriff have no opponents in the Aug. 4 general election ballot. However, the winner of the May 3 Republican race for mayor of the county will face a challenge from independent candidate James W. Reeves in August.
The early voting period for the May 3 primary is from April 13 to April 28. Tennessee residents have until April 4 to register to vote in the election.