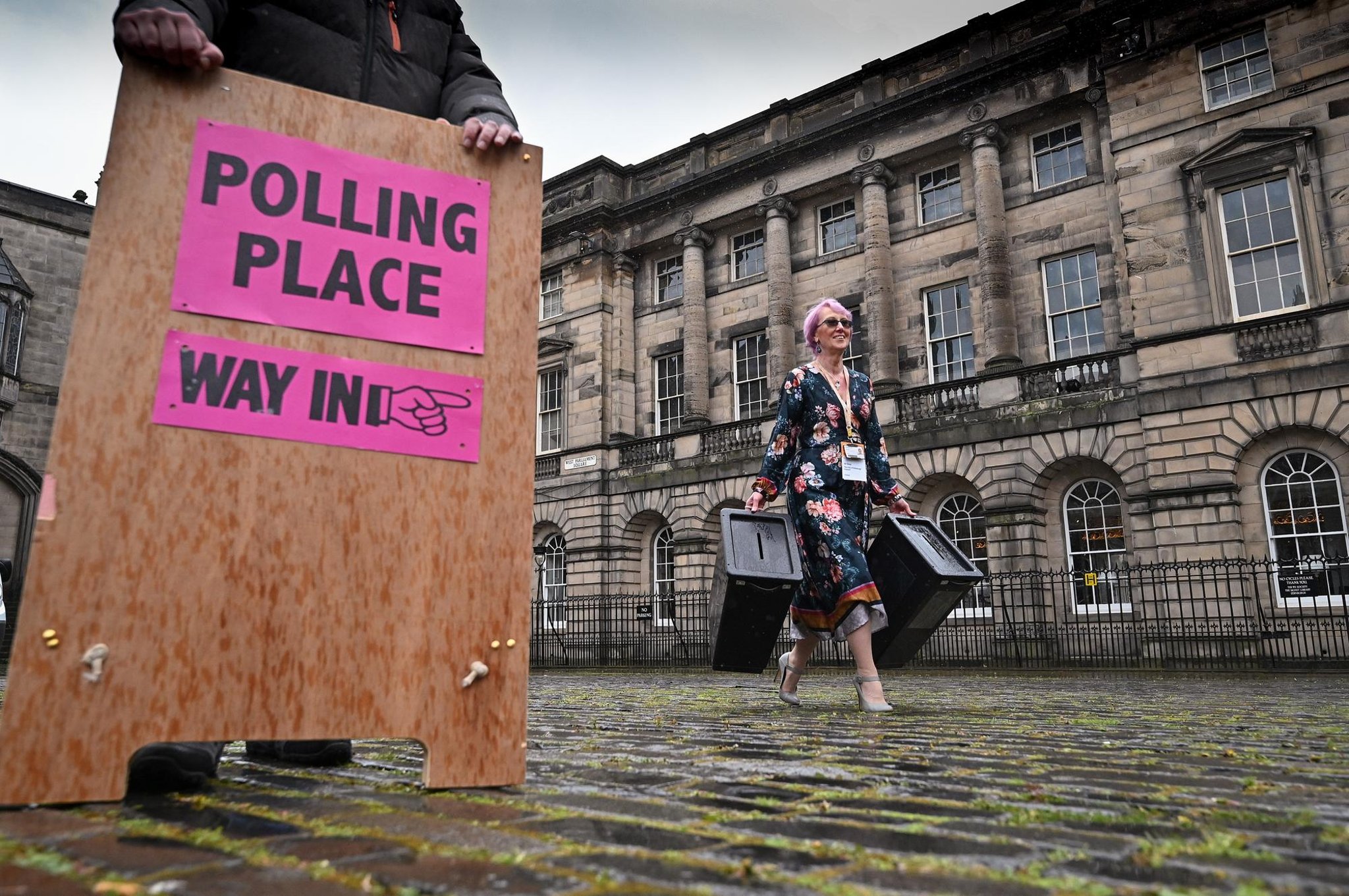 Politicians Must Commit to the Issues We Will Vote on May 5 – Scotsman Editorial Commentary
Is it the "cost of living election"? Is it about finding "hope"? Or is it – more prosaically – schools, roads, garbage cans?
Major national issues are useful for political parties. Like supermarket brands, parties can push a single message to motivate and mobilize their tribes, avoiding tedious local work.
But, for the good of Scotland, we hope – perhaps given the evidence available so far – that the debate will turn to issues closer to home.
Voters will go to the polls on May 5 for the municipal elections. (Photo: Jeff J Mitchell/Getty Images)
This is a rare time when we can examine the state of our city and towns and form an opinion as to whether those responsible have done a decent job. In many places, the answer may well be "no". What we decide to do about it will have a real impact.
Read more
Read more
Local council elections in Scotland should be decided on local issues, not national ones…
Superficially mundane decisions made in council chambers have lasting and daily impacts on our quality of life. Just ask the residents of Glasgow surveying the state of their run-down shopping districts, or the residents of Edinburgh bewildered by the complexity of their newly redeveloped city streets. Then we have those in Falkirk worried about the regeneration of their town centre, or the islanders who need their voices heard over the ferry fiasco.
Local politics, services, representation: this is the job of elected officials. It is not just a training ground for future national politicians. Nor is it healthy for parties to try to focus their vote on national issues that no local politician, or decision maker, will ever influence.
Our policy remains unsuccessful on the question of independence. But another referendum on this is years away. While we wait, local issues, services and people need our attention.
The Scot will try to play his part in the coming weeks. Our inquiry into the big issues running through council areas, which takes place every Monday, has already begun. We will do all we can to amplify the voices of people willing to engage on issues of real local importance.
We hope that our politicians will also play their part. And in doing so, help us all remember exactly what we will be voting on next month.
Editor's note: Thank you for reading this article. We are counting on your support more than ever, as the change in consumption habits caused by the coronavirus has an impact on our advertisers.
If you haven't already, consider supporting our trusted and verified journalism by signing up for a digital subscription.