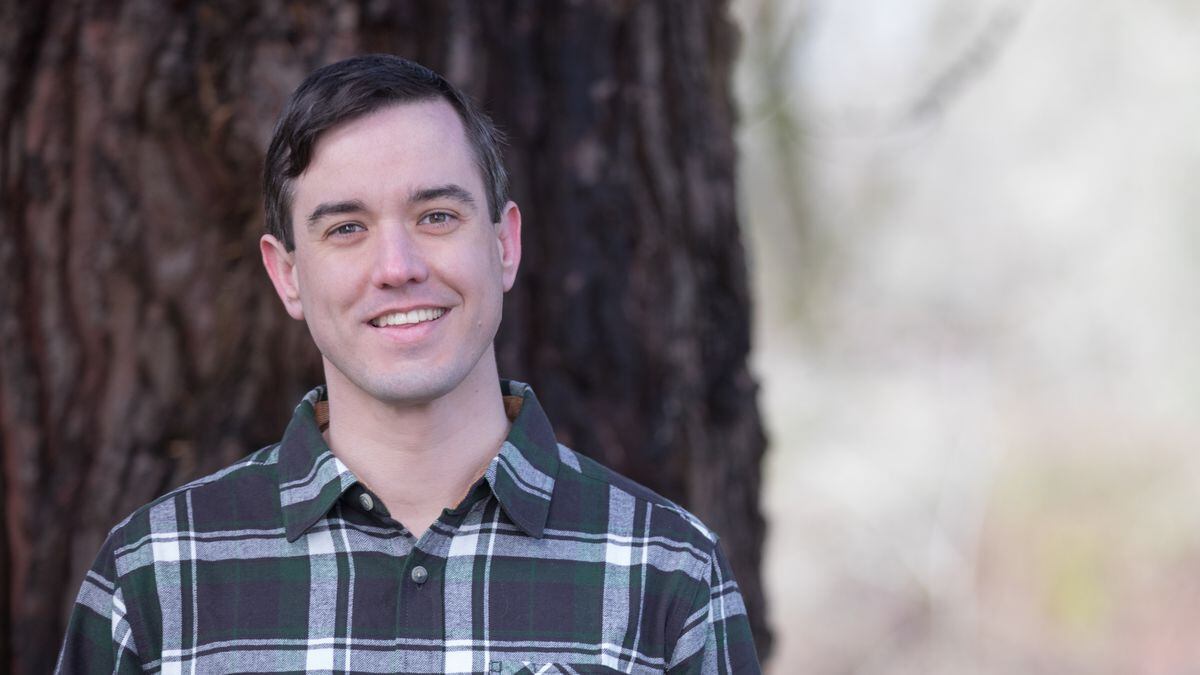 National Democrats appear to be picking a favorite in Oregon's new congressional district
Six of the nine Democrats seeking Oregon's newest congressional district have found something to agree on: House Speaker Nancy Pelosi and other leading congressional Democrats should stay out of the race.
In a surprising development, most Democrats in the 6th congressional district primary have denounced what they say was an unprecedented move by a National Democrat-affiliated political action committee, the House Majority PAC. They say the PAC entered the highly competitive race by buying around $1 million worth of ads to help political newcomer Carrick Flynn.
"We strongly condemn the House Majority PAC's unprecedented and inappropriate decision…," the joint statement read. "We call on the House Majority PAC to live up to our party values ​​and let Oregon voters decide who their Democratic nominee will be."
The candidates who signed the statement were State Representatives Andrea Salinas and Teresa Alonso-Leon, former Multnomah County Commissioner Loretta Smith, engineer Matt West, physician Kathleen Harder, and crypto investor. mint and Army veteran Cody Reynolds. They are all running for a new U.S. House seat awarded to Oregon following the 2020 census.
Closely aligned with Pelosi, the House Majority PAC bills itself as "the only PAC focused exclusively on electing Democrats to the United States House of Representatives." The super PAC can raise unlimited amounts as long as the advertising and other support it provides to candidates is not directly related to their individual campaigns. In 2020, the PAC ran several attack ads against Alek Skarlatos, a Republican challenging Democratic U.S. Representative Peter DeFazio in Oregon's 4th congressional district.
But the PAC rarely takes a stand in a competitive primary, according to the candidates who released the statement on Monday.
"This is deeply unprecedented," said Robin Logsdon, West's campaign manager. "They have no respect for the voters here, but I think they will. I don't think voters are going to buy it.
Inquiries with the House Majority PAC were not returned on Monday. Public disclosures filed with the Federal Communications Commission show that the group has made significant advertising purchases in the state.
While the group spent hundreds of thousands buying airtime on Portland stations such as KGW and KOIN, not all of that advertising space was targeted at the May 17 primary. The House Majority PAC also bought significant advertising time for late October and early November, just before the ballot deadline for the general election. A form the group filed with KOIN says it buys ads for "various congressional districts."
Other disclosures, such as two filed with KPTV, mention Flynn by name. They said the ads would feature the candidate and address "climate change" and "clean energy jobs."
Avital Balwit, Flynn's campaign manager, said Monday he was learning about ad buying at the same time as everyone else.
"It's always a surprise for us," Balwit said of the independent ads. "The path to keeping the Blue House starts here in the Sixth Precinct…I think that's a sign that they really think Carrick is the person to do it."
Flynn is a native of Vernonia, Oregon who says he grew up in poverty but received a scholarship that sent him to the University of Oregon. He later graduated from Yale Law School and focused his campaign on his experience advising the federal government on issues such as technology and disaster preparedness.
Despite being a political newcomer and relative unknown, television and radio ads on Flynn's behalf have already made his candidacy far more visible than other campaigns. A committee called Protect Our Future PAC has donated nearly $5 million to the effort, including spots touting Flynn's support for the elderly and his commitment to public service. The committee is backed by Sam Bankman-Fried, the billionaire founder of a cryptocurrency exchange who has recently shown his intention to become deeply involved in national politics.
Another group, the Justice Unites Us PAC, said it spent more than $800,000 to help Flynn. That amount alone is more than Salinas, who has drawn many powerful institutional endorsements in the race, has been able to raise since announcing his race last year.
"It is extremely concerning to see the Democratic establishment sway a one-man primary when our field has so many strong women and women of color," Salinas said in a statement. "But the stakes in this election couldn't be higher, and I will continue to share my story with Oregon voters…"
Logsdon said Monday that he and other campaign operatives were unsure what inspired congressional Democrats to back Flynn, but speculated that Bankman-Fried's fortune played a role.
"Do I know exactly what was exchanged by his people and [House Majority PAC's] people?" he said. "No, but I can assume, like everyone else, that promises were made."