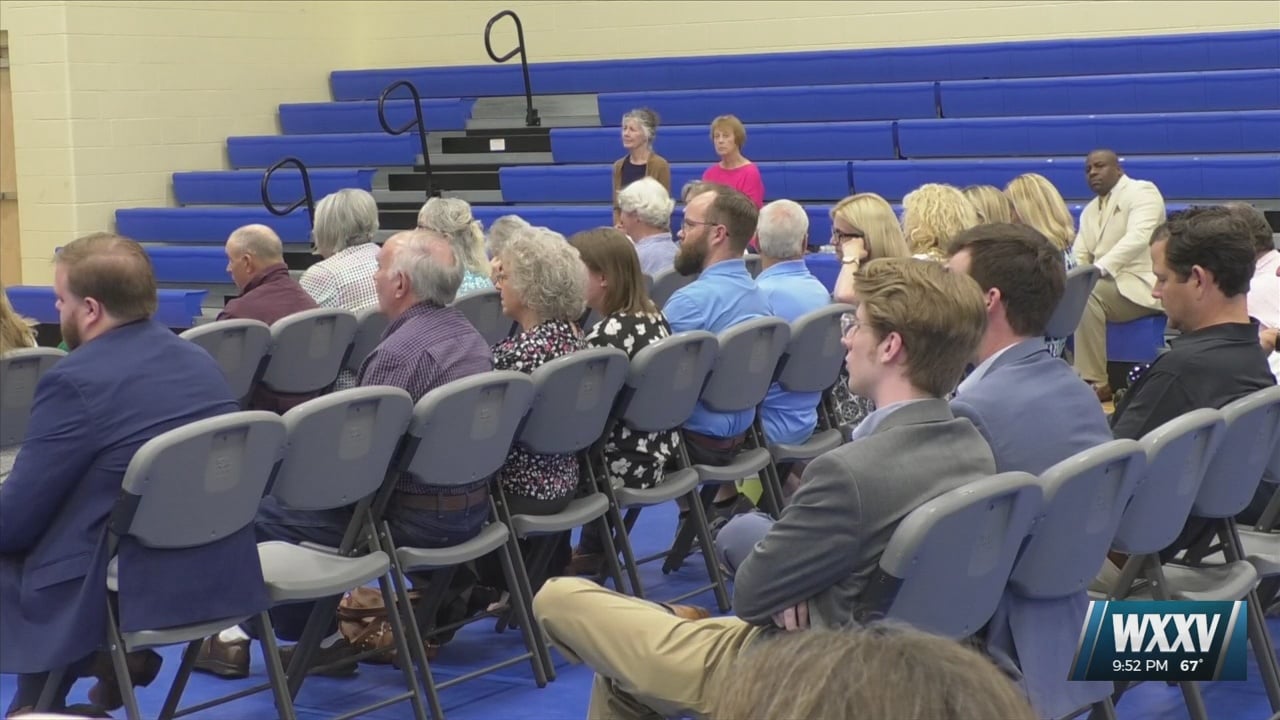 Mississippi's 4th congressional district candidates' debate at Pass Christian
Mississippi 4and With the Congressional District election approaching, the town of Pass Christian hosted a college debate to give each candidate a chance to talk about their campaign.
News 25 spoke with the eight candidates in attendance to get a brief understanding of the main points they wanted to make during the debate.
Johnny Dupree said, "I'm here tonight because I want people to understand that Mississippi can do better and there are some things that could make our lives better in Mississippi, and we haven't had that. , and it's health, education, infrastructure, air conditioning, all of those things that are important to every family that walks Mississippi or those that don't.
Carl Boyanton said: "I would like to go to Congress and get rid of corruption, get rid of fraud and waste and abuse in our departments and everything and bring America back to where we are the country that people look up to. ."
David Sellers said, "So one of the main points of the consideration of proposed practical problems that can solve Mississippi life so that we can finally get off the bottom of all the good lists and the top of the bad lists: problems labor, education, and finally ending the war on drugs.
Raymond Brooks said, "Mississippi is looking for someone who can be a true representative of the people. I want to be that. That's what I want in a rep and I'm doing everything I can to be that person for the people here in Mississippi.
Mike Ezell said, "As an elected member of Congress, I will be available. I will get up. I will get up. I will be available. I'll be responsible like I always have been, you know. America first, southern Mississippi which I love, but you know I'll stand up and be accountable and be your man.
Kidron Peterson said, "I think we need limits on second terms in Congress, but term limits are a very difficult thing to accomplish. So in order to get term limits, I think we should implement a tax on everything above salary for every member of Congress. That way, no matter how long they've been in Congress, they get an extra tax on their income above salary.
Clay Wagner said, "We have to change. We have the same thing happening over and over again and I think it happens because we have the same politicians coming back over and over again and what I bring to the table that's different that no one else brings, it's 40 years of business experience and no political motivation. I'm not doing this for a career in Washington; I'm doing this to get up there and see if I can do a better job than what we have right now.
Brice Wiggins said: "I think it's clear people want something done. They're tired of self-interest and personal dealings in DC and I think what's been made clear today is that I do. I fought in the courtroom; I fought in Jackson. I fought for BP to come here and I can fight in DC and shake things up.
The primary will take place on June 7and and the general election will be held on November 8and.