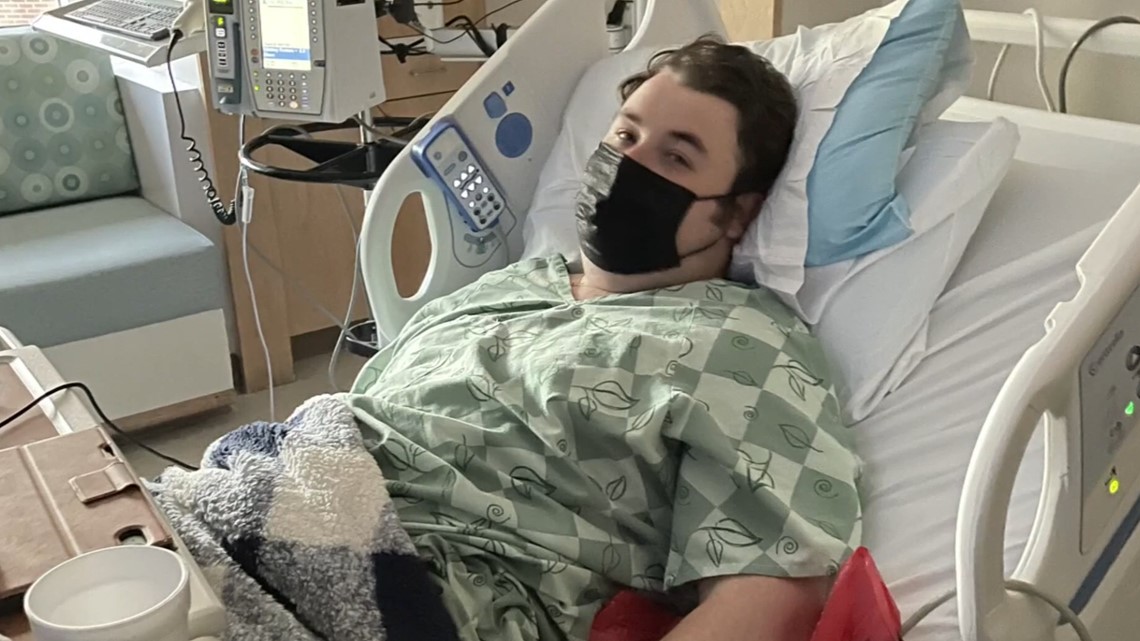 Matthews pro tem mayor of hospital after battling COVID
Mayor Pro Tem Ken McCool is back at work after spending several days in the hospital with COVID-19.
Emergency department visits and hospital admissions have also increased.
"I was worried for sure," McCool said.
He is the youngest acting mayor in the state. Just 24 and healthy, McCool said he didn't expect to have a bad encounter with COVID-19.
RELATED: Commissioner Matthews uses TikTok to reach young voters
"It's the first time I've caught COVID," he said. "Unfortunately, I had a bad case of it."
He doesn't know where he got it, but said his symptoms started as allergies. He took a home test and once it came back positive, his symptoms quickly escalated into gastrointestinal issues.
For the latest breaking news, weather and traffic alerts, download the WCNC Charlotte mobile app.

"Easter Sunday is when I tested positive, that Monday it hit me like a ton of bricks," he said. "I was admitted, they put me on morphine and meds and lots of fluids because I couldn't hold water."
He thinks it could have been much worse if he hadn't been vaccinated and boosted.
"I'm very lucky, I'm very happy to be vaccinated where I still am," McCool said. "A lot of people died, young people died too and I'm here after I had a bad case to show that vaccines work."
He asks people to use common sense and stay home if they are sick.