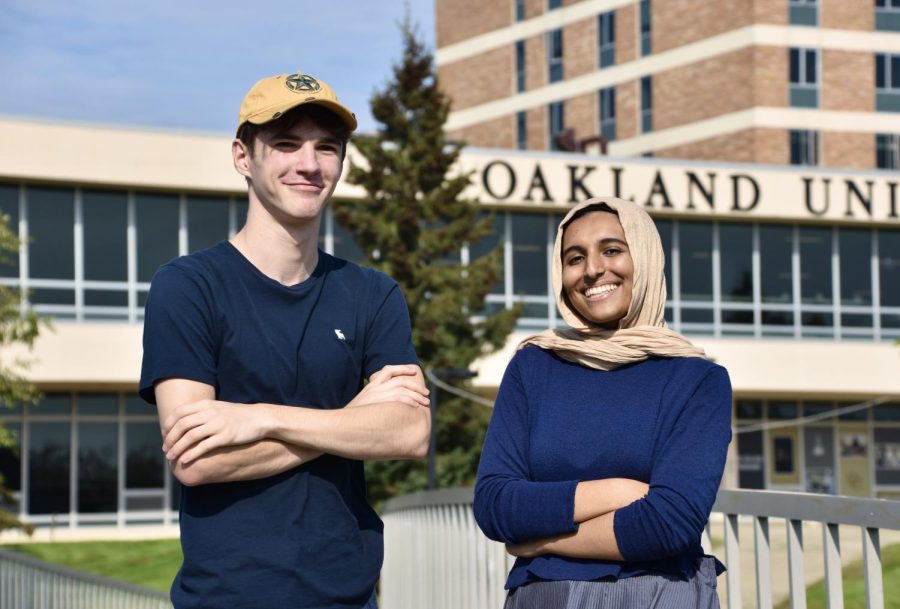 how to vote, meet the candidates – The Oakland Post
For the first time since 1982, Oakland University Student Congress (OUSC) is holding a special election to elect a new president and vice president. Voting began on Thursday October 7 and will continue until Thursday October 14. Students who wish to vote can do so at this link.
While it is possible to write candidates, two candidates who dropped out before tickets were finalized, current OUSC Judicial President Andrew Romano and Director of Diversity and Inclusion Murryum Farrooqi come forward unopposed. positions of president and vice-president. their ticket also includes Jeremy Johnson, current interim president and chief executive officer of the Legislative Assembly, candidate for the presidency of the Legislative Assembly, as well as Nayah Pitts and Amir Richards, both candidates for legislative positions.
Specificities of the Romano / Farooqi platform can be found here, but in general, they aim to make the university more affordable for students. With goals such as increased sustainability, increased salaries for student workers, and the fight for transparency in administration – if elected, they plan to use their influence to redirect tuition fees from in a way that benefits students. Their vision for the organization is to move it away from the organization of events and become a real governing body that represents students.
"We want [OUSC] operate as a student congress, not just to organize events, "said Farooqi. "We are trying to defend the students and we don't want to stop at" oh [the] the administration said so. We really want to try to push the administration.
They currently see the communication between the OU administration and the students as a "deteriorating" relationship. If elected, they plan to use their positions to give students a voice and to advocate for more direct university action on student concerns.
"It doesn't deteriorate on a personal level, but on an action level, yes there is a lot less action going on," Romano said. 'There are a million committees, and [the administration] keep adding committees for things. I consider the committees to be inaction at this stage… Earth Day [President Pescovitz] announced this Healthy Planet for Grizzlies initiative and formed a bunch of committees. But we still don't have a sustainability office on campus. We are one of the few universities in Michigan that does not have a dedicated sustainability office. So we don't actually pay people to focus on sustainability… It's like, where do we put our money? … We usually don't see… much action taking place [about] student concerns.
Romano and Farooqi are both newcomers to the OUSC, having joined the organization last May. They see new voices and ideas as a critical part of the transformation of the OUSC. The legislative candidates on their ticket, Pitts and Richards, reflect this vision.
"They are both new. They have never been to the Student Congress, "said Romano. "… Mainly, they want to come in and they want to see the change. So this fits perfectly with our platform [and] our quest for vision [of OUSC], which is a new leaf, we turn a new leaf.
Those who vote will also have the opportunity to vote on two different referendums – CB 22-22 which aims to modify Article I of the Constitution of the OUSC and CB 22-23 which aims to assimilate the language of the Constitution of the OUSC with the language of their statutes. concerning commissions. For more information on these referendums, you can visit this link.
Following a legislative strike over unpaid wages, all members of the E-Board has resigned since the start of the fall semester. Whoever wins the election will be tasked with rebuilding the organization in mid-autumn. The OUSC validation hearing will take place on Friday, October 15, and the tentative inauguration date is Monday, October 18.