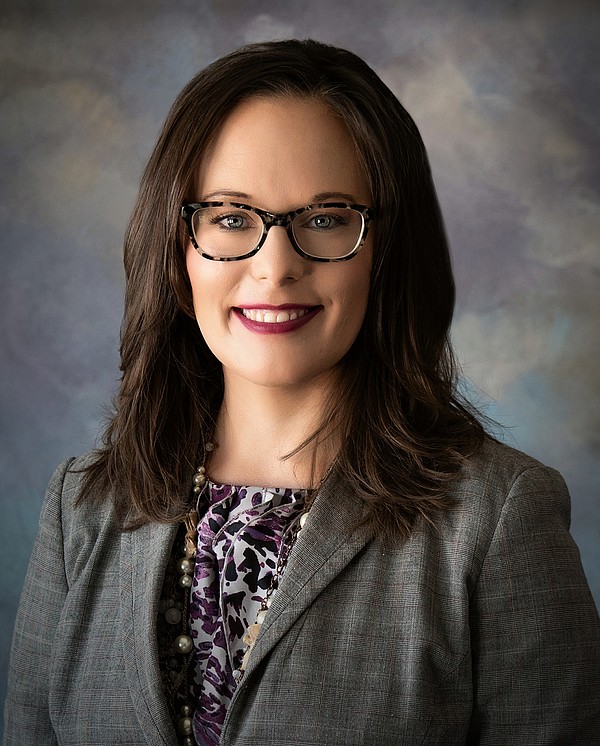 Four board candidates list infrastructure, salaries and growth as priorities
Voters in just two Jefferson City wards will see a contested race in the April ballot.
Ward 1 has candidates Jack Deeken and Jacob R. Robinette while Ward 3 has incumbents Erin L. Wiseman and Bob Scrivner.
The incumbents run unopposed in Ward 2 with Mike Lester, Ward 4 with Ron Fitzwater and Ward 5 with Jon Hensley. Current Ward 1 candidate Hank Vogt has decided not to run for re-election; Wiseman is running for her fourth and final term.
Candidates are listed in the order in which they will appear on the ballot. The election is scheduled for April 5.
Jack Deken
Jack Deeken grew up in Jefferson City, leaving only briefly for college.
It was about four years ago, he says, when he started noticing the roads were getting worse.
"I just assumed they were late or something was up, but nothing was done," he said. "Then I started noticing when you look down the cracks in the street and there's a weed growing in there."
Deeken said it felt like an example of leadership not giving direction to city staff, which sparked his interest in running for city council.
He spent about 16 years on the Jefferson City Planning and Zoning Board, which makes recommendations to the city council on zoning changes, special exception permits, and zoning code changes.
Deeken said that experience, along with years of monitoring city government, helps him understand how things work.
"It's not broken, it's just a symptom of loss of direction," he said. "I didn't want to be on the city council…but a number of people in the town who often listen feel the same way I do. No one is stepping up to do it. I don't see any young people at all."
Deeken said his top priority for the city is fixing the city's infrastructure.
One obvious source of funding, he said, is the current increase in federal funding between COVID-19 relief funding and the infrastructure bill.
"Federal money has been focused on fixing our roads, the bridges that have started to deteriorate, a serious look at how to fix stormwater problems – not just talking about them – and then to open the discussion about where we're going to start fixing the sewers," he said. "Some of these things are over 100 years old.
Jacob R. Robinett
For Jacob R. Robinett, running for city council was the next step to getting involved and making a difference in the community.
"I'm involved with the chamber and public school foundation here in town," he said. "What's next? How can I make a difference in the community? Because for a lot of these organizations I kind of went through succession and progressed under different leaderships. So it's really trying to find new and different ways to make a difference in the community."
Through his work with organizations like the Jefferson Area Chamber of Commerce, Robinett said, he learned how to make informed decisions, especially when they impact other people.
"From how things are going to be funded or where we're going to spend our money to how we're going to operate as an organization, what are we going to focus on?" He asked. "A lot of these tough decisions, and you have to go through and prioritize what you want to focus on."
Robinett said the main priority over the next two years must be the repair and maintenance of the city's infrastructure; primarily stormwater and sewer systems, and roads. One thing that will help with that is the issuance of sewer bonds also on the April ballot for the city to withdraw $44 million in bonds for sewer system repairs.
"If this were to pass, it would help alleviate one of these big issues that we face," he said. "Another is just being a good steward with taxpayers' money. We've got stuff starting to happen with the public safety tax and being a good steward with that, making sure the money go to the right places."
Erin L. Wiseman
Erin Wiseman joined the city council in 2016 and said this election felt like a moment because it was the last time she could run before reaching her term limit.
She said she owes it to the community to continue using what she's learned over the past four years about how the city works, what the city council does, and city programs.
"It's not an easy job," she said. "It's not something you can just get in and have fun with. It's been service all the time and it's been fun all the time, but I would rate the last two years as more service than the first two because that… I have all this knowledge, the background information on all things going forward."
Wiseman has worked as a lawyer for 15 years in the community, which she says helps with some of the more technical aspects of counseling, such as reading contracts and having the city attorney explain an issue. .
"I think I take some of my training and my background for granted because I'm taking that back," she said. "I think it allows me to quickly digest the information and be able to understand it and figure out whether or not I'm going to vote on it yes or no and we ask the appropriate questions to get to where we need to go."
The next big issue the city needs to address, she said, is the issue of wage compression. Wage compression occurs when there is little wage difference between employees. It's been a topic of conversation for the council over the past few years, particularly within the police and fire departments, but also looking at how the city pays employees across all departments.
She said federal COVID-19 funding like ARPA will also be a big issue in the coming months.
"I guess it will be early spring or immediately after the election," she said. "It will probably be the first thing that happens, priority or not."
Bob Scrivener
If elected, it would not be the first time Bob Scrivner has served on the Jefferson City Council. He served from 2008 to 2016 and did not plan to run again. But people approached him to run, and he worried about the direction of the city, he said.
Prior to serving on the board, he spent 20 years at the Missouri Farm Bureau and owned his own gas station in town.
"I was actually responsible for preparing five budgets," he said. "When a staff member comes in and gives a presentation on one of these topics, I know what they're talking about. I understand it and I've handled it myself on some level. … I've handled with advice. I was at the Chamber of Commerce."
Scrivner said the number one goal should be community growth and development. The city is not growing, he said, and the city council needs to ask and find out why people are choosing to live outside the city. »
"We need to talk to developers and contractors and ask them, 'Why are you building out of town?'" he said. "I know there are constraints on development, a lot. I understand that. But why isn't there a plan to annex more land that the city needs to develop. If it doesn't develop , she dies."
The city is becoming landlocked, he said, as other communities grow towards it. There is still land to the southwest, he said, but the city needs to grow because that means, among other things, more job opportunities.
"It means safety for the people who work for the city," he said. "That means safety for people getting services from the city. If we don't have people pulling the wire again, then the burden becomes heavier for those left to pull it."