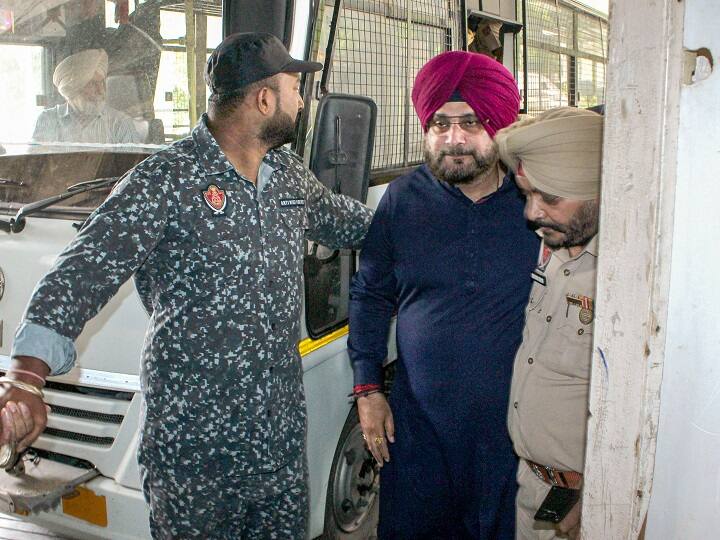 Former cricketer and politician appointed clerk in prison
New Delhi: Former cricketer and Congress leader Navjot Singh Sidhu has now become a clerk at Patiala Central Jail. Sidhu was given clerical duties in the prison office. Sidhu was sentenced to a year in prison in a 34-year-old road rage case. He is incarcerated in the central prison of Patiala where security has also been organized for him. Sidhu was sentenced to rigorous imprisonment for one year due to which he was appointed clerk.
After going to jail, Sidhu refused to eat the food given to inmates citing his health issues.
After his refusal, he was taken on Monday for a checkup at Rajinder Hospital in Patiala. According to a report by the PTI news agency, Sidhu's lawyer said he could not eat any foods containing fiber and carbohydrates.
His attorney HPS Verma said Sidhu cannot consume wheat, sugar, 'maida' and other food items. "It can have berries, papaya, guava, two-tone milk, and foods without fiber or carbs," he added.
Navjot Singh Sidhu was sentenced to one year in prison by the Supreme Court on May 19 for a road rage case in 1988. He surrendered to police on May 20. The judgment came four years after Sidhu was released with a fine of Rs 1,000 following the death of a 65-year-old man.
The Supreme Court had sentenced Sidhu in the 34-year-old's case, saying any undue sympathy to impose an inadequate sentence would further harm the justice system and undermine public confidence in the law's effectiveness, PTI reported.
(With contributions from the agency)