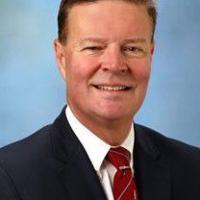 Five Republicans on the ballot for the 11th congressional district primary | Chatham Courier News
Republican voters in the 11th congressional district have a plethora of candidates to choose from in the upcoming primary election on Tuesday, June 7.
Paul DeGroot of Montville, Ruth McAndrew of Randolph, Toby Anderson of Morristown, Alexander Halter of Denville and Tayfun Selen of Chatham Township will be vying for the chance to unseat Democratic Rep. Mikie Sherrill in the November general election.
Sherrill is unchallenged in the Democratic primary.
DeGroot is a former assistant district attorney for Passaic County and was promoted to chief assistant district attorney for the homicide, narcotics and government corruption divisions.
He said in his campaign announcement in April that he was running to "represent the middle class," focusing on public safety, American energy independence; fighting inflation, border security and parental rights.
McAndrew is a palliative care triage residential nurse (RN) at Compassionate Care Hospice in Clifton and owns Miller's Hill Farm on Combs Avenue in Randolph with her husband John McAndrew III. In addition, they are both active volunteers with the Randolph Township Fire Department.
She campaigns to eliminate the power of the federal government in the K-12 public school system, advocating for home health insurance so aging seniors can stay in their homes and improve the economy.
Anderson is a U.S. Army veteran and co-owner of a home health care business alongside his wife Ornit.
His platform centers on parental rights, inflation control, medical freedom and the fight against "cancel culture". He describes himself as a "political underdog" and noted at recent candidate events that he was the "only veteran to run in the Republican primary" against Sherrill, who is also a veteran.
Halter is a real estate consultant and self-proclaimed "Republican Trump."
He told a recent candidates' forum that the United States should focus on consolidating the Mexican border by completing construction of the wall and fighting inflation. He also said he believes President Joe Biden should be impeached and that the 2020 presidential election was "stolen".
He also supports less federal involvement in areas such as public education and medical decision-making.
Selen is the Senior Vice President of Administration for Lincoln Educational Services, specializing in skilled trades education, and the current Morris County Commissioner, Director of the Morris County Board of County Commissioners.
He immigrated to the United States in 1996 from Turkey, worked his first job in the United States as a gas station attendant in Madison, and officially became a U.S. citizen in November 2008. He previously served as mayor of Township of Chatham in 2019.
He is campaigning on fiscal prudence, respect for the rule of law and restoring the freedoms he claims Democrats have taken away – free speech and medical freedom, note.
Sherrill running unopposed
Sherrill, who is seeking her third two-year term, was first elected to Congress in November 2018 by defeating State Assemblyman Jay Webber, R-Morris. His victory helped secure a Democratic majority in the House of Representatives.
A graduate of the United States Naval Academy in Annapolis, Maryland, she is a former Navy helicopter pilot and federal prosecutor and mother of four.
Municipalities in the 11th Congressional District include Belleville, Bloomfield, Cedar Grove, Fairfield, Glen Ridge, Livingston, Maplewood, Millburn, Montclair (in part), North Caldwell, Nutley, Roseland, South Orange, and West Caldwell in Essex County ; Boonton, Boonton Township, Butler, Chatham, Chatham Township, Denville, Dover, East Hanover, Florham Park, Hanover, Harding, Jefferson, Kinnelon, Lincoln Park, Madison, Mendham Township (part), Montville, Morris Plains, Morris Township, Morristown Town, Mountain Lakes, Parsippany-Troy Hills, Pequannock, Randolph, Riverdale, Rockaway, Rockaway Township and Victory Gardens in Morris County; Little Falls, Totowa, Wayne (part) and Woodland Park in Passaic County.