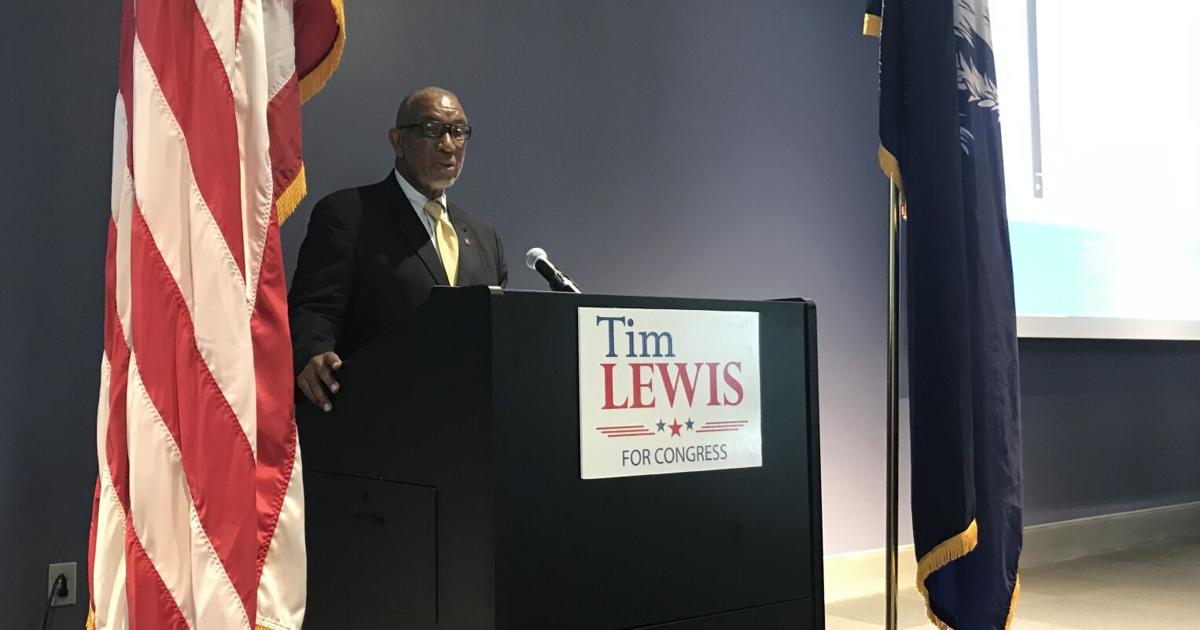 Dorchester County Democratic Party Chairman Announces Candidacy for 2022 SC Nancy Mace Seat | Palmetto Politics
NORTH CHARLESTON – The Dorchester County Democratic Party Chairman has announced his campaign to topple U.S. Representative Nancy Mace, R-Charleston, in the 2022 election for South Carolina's 1st Congressional District.
Tim Lewis has led the county party for two years. He made his official campaign announcement Dec. 16 at the Trident Technical College Aviation Training Center in North Charleston.
"I believe we have to defend our democracy," Lewis said. "We have to stand up for our friends, respect, inclusion and dignity."
Lewis worked with several Fortune 100 banking companies and was a first lieutenant in the Marine Corps. He lives in Harleyville, which is outside of South Carolina's 1st Congressional District. Legally, candidates for Congress don't necessarily have to live in the district they're running for, but trying to campaign outside the border is unusual.
The retired Navy said he was disappointed with Mace's vote against the White House infrastructure package in Congress and said she was too inconsistent on political issues.
"The biggest problem I have with Nancy Mace is that she's neither here nor there," Lewis said. "She's hot and cold, and I think people are tired of politics and playing the political game."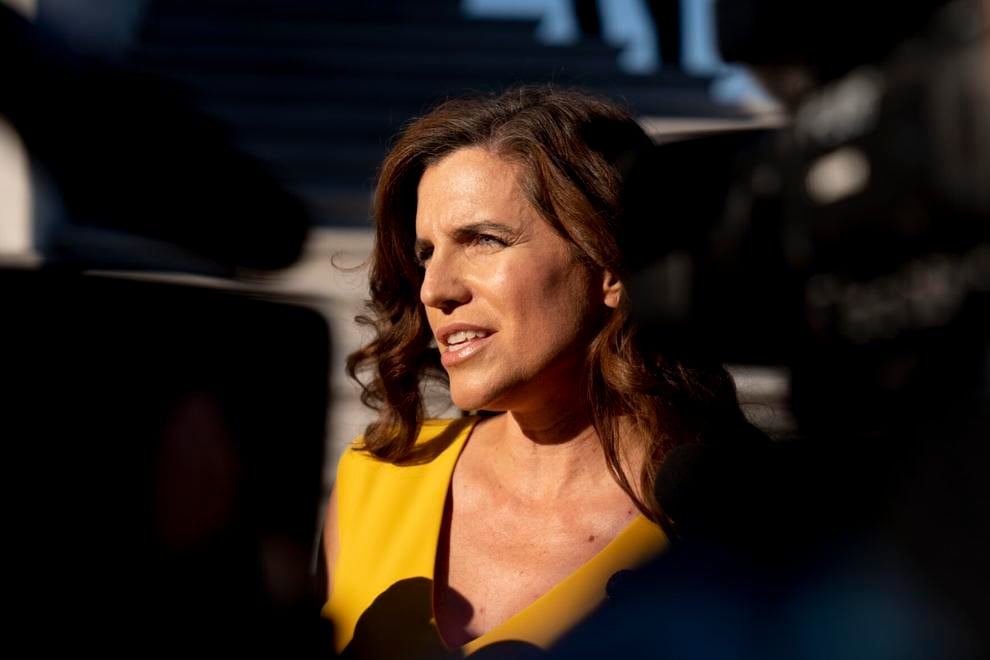 Lewis is the second Democratic candidate to announce a candidacy for the 1st District. Lowcountry doctor Annie Andrews was the first major Democratic challenger to announce a race against Mace last month.
Rebecca Niess Cingolani, a Charleston-area Democrat who ran for SC Statehouse in 2020, has not officially announced her campaign but has said she plans to do so next year.
Mace is currently facing three GOP challengers due, primarily, to the negative comments she made about former President Donald Trump in the wake of the January 6 riot, which agitated supporters of the former president.
Lynz Piper-Loomis, a military wife from North Charleston, officially announced her candidacy for the GOP on April 19 at White Point Garden in downtown Charleston.
Republican TJ Allen, an Army veteran and defense contractor in the Charleston area, announced his candidacy against Mace on September 28 for the Foreign Wars veterans post in Ladson.
Additionally, Ingrid Centurion, an Army veteran, announced her GOP candidacy in a video on September 14.
Mace's office did not immediately return a request for comment.
To reach Thomas novelly at 843-937-5713. Follow him @TomNovelly on Twitter.