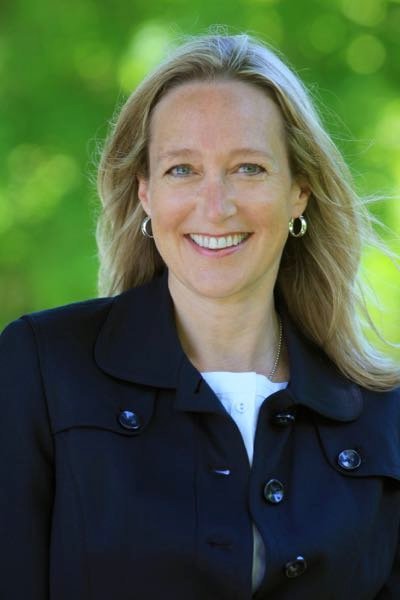 Democratic Forum Hosted for New 1st Congressional District
Marianne Dominguez
On Thursday, February 24, a Virtual Candidates Panel was co-hosted by Southampton and Brookhaven Town Democratic Committees so voters could hear from the three Democratic perspectives in the new 1st Congressional District.
The 1st Congressional District is currently held by Republican Lee Zeldin, who will not seek re-election and is running for governor against current Governor Kathy Hochul. With the new redistricting that took place earlier this year, the 1st Congressional District now stretches from Montauk to Blue Point and north to Smithtown. The three candidates in the Democratic ballot are Bridget Fleming, Jackie Gordon and Kara Hahn.
Fleming, currently a Suffolk County Legislator representing the county's 2nd District, noted that she came from a working-class family with seven siblings and learned that no one does anything on their own and that we have everyone has an obligation to look out for each other.
"I lived in the Noyack neighborhood of Sag Harbor in the District for over 20 years with my family," Fleming said. "About half of that I served in the local civil service. I was the only Democrat on Southampton City Council and then was elected to the county legislature where I have served since 2016."
Fleming noted that she served as an assistant district attorney for more than 10 years and served as a sex crimes prosecutor and then head of a unit charged with prosecuting fraud in public programs.
"I am known as someone who is a reliable champion of our shared democratic values ​​and at the same time can connect one-on-one with workers across the district," Fleming said.
"I'm running for Congress because I believe everyone has a right to the American Dream. I believe in an accessible and affordable health care system for everyone and a tax system that doesn't just benefit those at the top; that health insurance and social security should be accessible to those who have contributed to them all their life. And as a former district attorney, that every neighborhood has the right to safety and that we must end the epidemic of gun violence, and now more than ever, I believe that every woman should have the right to make her own decisions. in reproductive health care. I believe if we carry this message across the district from Montauk to Plainview, from Port Jefferson to Copiague, we will win this race, but we cannot take it for granted.
Kara Hahn is a Long Islander who was born and raised in New York's 1st Congressional District. Hahn is currently a Suffolk County Legislature in Suffolk's 5th Legislative District. Hahn opened up about her background as a social worker and how she found out she was pregnant with her eldest daughter when she was a senior in college. Hahn also shared that she had experienced and survived domestic violence.
"Knowing my background means understanding me and what my campaign is all about, and that's service," Hahn said. "I can understand the challenges NY 1 families face because I have been there. I know what it's like to work at McDonald's and clean the hostel rooms and rely on the advice of waitresses to put food on the table. I know what it's like to have gas price increases exploding into your monthly budget. I was here."
"As a member of Congress, I will keep the difficult challenges facing families at the forefront of everything I do."
Candidate Jackie Gordon is a veteran, educator, public servant and community leader. When Gordon was 20, she joined the military, and after 29 years and four deployments as a military police officer in combat zones in Iraq and Afghanistan, she retired at the rank of colonel. Gordon also spent over 30 years teaching and mentoring young people and spent a dozen years on the Babylon Town Board.
"Today our country and our community face many new battles, and we will defend them on new frontlines. We faced an unprecedented pandemic compounded by misinformation, mistrust and division," Gordon said.
"We need a strong leader, who will tell the truth, who will fight for our families, who will work every day to defend us. I am that leader. I'll go to Washington and deliver for Long Island.
Whoever wins the Democratic primary will face Suffolk County Republican candidate Nicholas LaLota, chief of staff of the Suffolk County Legislature and former Republican county election commissioner.