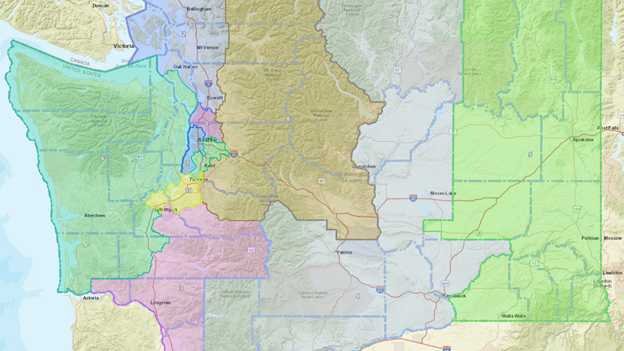 Commissioner Fain Releases Simple Plan for New Washington Congressional Districts | iFIBER ONE News
OLYMPIA… Commissioner Joe Fain of the Washington State Division Commission today released his draft congressional district review plan for the state based on the results of the 2020 census.
Fain's plan follows a simple and easily identifiable structure rooted in the idea that the different geographic regions of our state are made up of communities with common interests. It also protects the progress made in the 2011 redistribution plan, which created a district with a majority minority population of voting age (CVAP).
"Washington has distinct geographic regions. My plan captures this fact with compact and competitive congressional districts that make sense. This regional approach keeps most cities, counties and school districts together and more than three-quarters of the residents of their existing districts.
"My plan doubles the number of competitive districts in our state. There are some at the moment entrenched in vested interests trying to convince the public that competition in elections does not matter. It's not just undemocratic; it violates Washington state redistribution law, which explicitly requires us to design districts that "will encourage electoral competition." I look forward to negotiating the final plans with my fellow Commissioners and will endeavor to incorporate the values ​​and priorities they bring into this process. However, I will not accept a definitive card that does not protect a voter 's right to choose.
The districts are as follows:
1st: North Metro / Tech Corridor
2nd: North Puget Sound
3rd: southwest of Washington
4th: Washington Center
5: Eastern Washington
6th: Pacific Coast & Olympic Peninsula
7: Seattle
8th: Waterfalls
9th: Suburban King County
10th: South Puget Sound