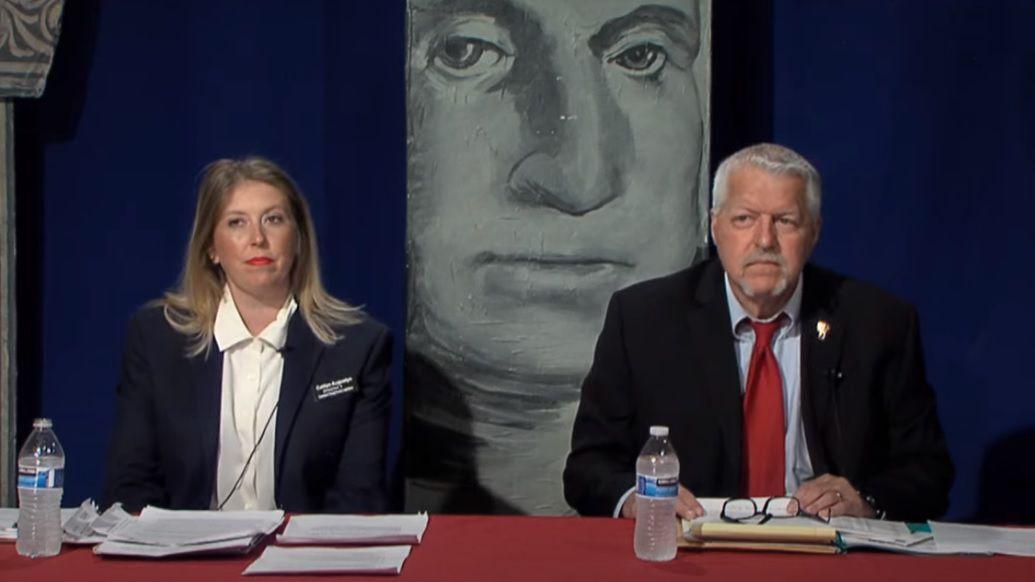 Candidates Debate Whether Fair Haven Mayor Should Retain Post If Elected Cayuga County Legislator | Politics
Whether Jim Basile will remain mayor of Fair Haven if elected to the Cayuga County Legislature has been a hot topic at a forum featuring the candidates for the district's 1st seat.
There is nothing in state law that would prevent Basil, R-Fair Haven from occupying both positions. In Cayuga County and more specifically in Fair Haven, there is a precedent: two of Basil's predecessors, Loren Geer and Ralph Standbrook, were both county legislators and village mayor simultaneously.
Basil, speaking at the recorded forum at Cayuga Community College on Tuesday, said he would not run for the county legislature if he were to step down as mayor. But he also hasn't said whether he would keep the post if elected to represent Borough 1, which includes the towns of Sterling and Victory.
"I will assess this and evaluate it after my successful run," he said.
Basil's opponent, Democratic candidate Caitlyn Augustyn, questioned whether one person should fill both positions, noting that the village of Fair Haven and the town of Sterling are "at a critical point in their growth cycle." .
"That's why I run to give people a choice," she said.
This led to a back-and-forth from the candidates over what has become a problem in the 1st District race. After Augustyn's initial comments, Basil suggested that her opponent's business ventures – she owns Eat Me Ice Cream, a Rochester-based food manufacturing company – are also taking a long time. He reiterated his position that he would assess his situation and the time required for both jobs after the election.