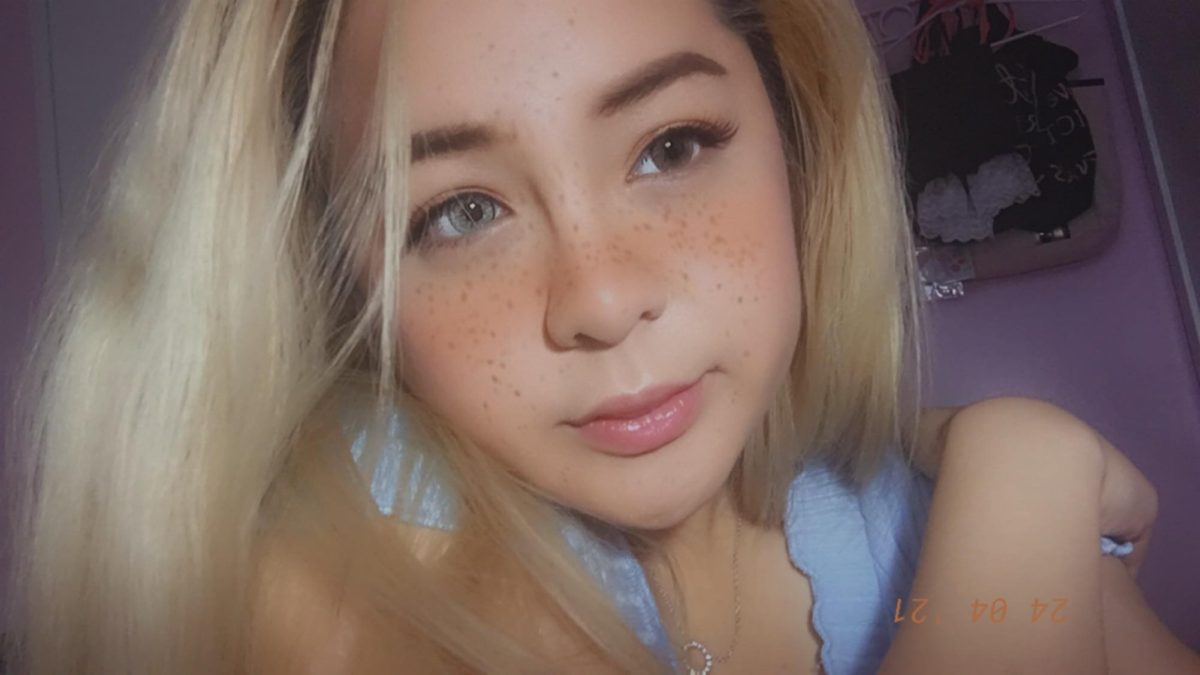 Announcement of Parkland Student Government Candidates for Fall 2022 Election
The Student Government Association is the official voice of Parkland students and advocates for their peers and represents student interests when working with the administration and the wider Parkland community. In-person voting will take place at the Student Union on Tuesday, September 20 from 8 a.m. to 6 p.m. and at the College Center on Wednesday, September 21 from 8 a.m. to 6 p.m. Students can also vote online with from Wednesday September 14 at 8 a.m. to Wednesday September 21 at 6 p.m.
For more information on the Fall 2022 SGA Elections, visit the Student Government Association webpage.
Fall 2022 Student Government Association Candidates
Nikola Buis
My name is Nikola Buis. I am currently a sophomore at Parkland majoring in political science. I look forward to graduating in the spring of 2023 as an honors student. I am an aspiring law student who entered Parkland in the summer of 2021. I want to continue my education after Parkland by transferring to the University of Illinois at Urbana-Champaign and the University of Chicago. I am currently serving in the United States Air Force as a member of the Security Forces and have training plans to join the Special Forces. I am committing to serve over 20 years in the United States Armed Forces and dedicating myself to international relations and civil/human rights work as a lawyer upon graduation. In my spare time, I work alongside a handful of Parkland student organizations, community and national organizations that help active duty military and veterans, and our local Catholic churches such as St. Matthew's and St. Patrick's. I am dedicated to my service for my school and my community.
My time with the Parkland Student Government Association will be dedicated to student development and mentoring current and prospective Parkland students. With my expertise and experience in various schools, Parkland clubs, community and national organizations, and in the US military, I will serve you well as your student vice president. My name is Nikola Buis and, alongside your administrator, president, treasurer and senators, I am dedicated to serving you. Together with my accomplishments as Parkland's Officer of the Year, Vice President of the Honors Program and Vice President of the Scholars Group, it shows that I have been an effective leader in the past and will continue to do so. to be in the future.
Rene Juarez Cuevas
After a year at Parkland, I have witnessed phenomenal growth in the student body and opportunities for student success. I have been fortunate to be involved in several areas of growth and have worked hard to help promote that growth. However, I am still motivated to raise awareness of the more than twenty student organizations on campus and help create more opportunities for student involvement. As Vice President of the Student Government Association, I will help plan events on campus, but more importantly, I will help lead the way for the student body to become more active and involved by promoting a open and tolerant environment.
As President of the Cobra Investment Society, I learned to be articulate and goal-oriented by leading meetings and helping found Cobra Capital, Parkland's student-run investment fund. As a member and recently appointed President of Club Latino, I saw the value of cultural diversity and understanding different worldviews. Additionally, the Parkland Scholars Group, of which I am also President, motivates me to do my part to engage students and encourage new students who want to get involved. Finally, I believe I have prepared by regularly attending student government meetings as a student throughout 2022 to better understand the need for statewide student engagement.
The growth I've seen in my first year is just the beginning of my vision for the future. Winning the position of Vice President will allow me to give a voice to Parkland students and focus my attention, and that of the Student Government Association, on issues that are truly important to the student body. As Vice President, I will work to bring more activities to campus to help engage the student body, as well as help promote school-wide student initiatives.
Kian Barreiro
Good day to you all.
My name is Kian Barreiro and I am a candidate for the position of student senator.
I started my journey at Parkland College last year during the fall semester as an international student who had just immigrated to the United States from Cape Town, South Africa. I attended Parkland College with the goal of earning an associate degree in engineering. With one year remaining at Parkland, I am now pursuing an Associate of Science degree and want to do and do as much as I can at Parkland, while I am still here.
I am running for the position of senator because I would like to improve communication inside and outside the classroom, among other things. Most of my classes are quiet and there is little to no communication between instructors and students. After class it's the same, except that we are in a larger space. I would love to change this as it will greatly improve student life at Parkland. I want to help students use all the tools and conveniences Parkland has to offer, whether it's tutoring or joining clubs, and most importantly, I want to encourage students to get the most out of their experience. at Parkland College, because two years goes by so quickly.
I want to end with a quote:
The effect you have on others is the most valuable currency there is – Jim Carrey.
Jaden Allen
Greetings my Cobra friends! My name is Jaden Allen and I am honored to run for the position of Senator for the Student Government Association. I am a first year, full time engineering student. SGA was only recently introduced to me, but I have grown impatient during the time I have had the pleasure of being blessed to help advance student government here at Parkland. Honestly, I've never had the opportunity to explore the world of politics, besides attending various ISG @ U of I meetings and with what we've all learned from textbooks and documentaries throughout our academic careers. Nonetheless, I am willing to see the many perspectives of the many minds throughout the student body. Fun Facts: I'm from Chicago, IL, I'm a first generation college student, and I'm also a fraternal twin. A former instructor of mine often instilled in his students that "design begets change and a world without change is doomed." I often asked myself the question, why are we sometimes tired of change if it is essential to our development? After all the immense adversity I endured during high school and until its completion, I have concluded that the necessary growth will inevitably come with growing pains. However, I also believe that some involuntary growing pains receive unbalanced attention that draws awareness away from other parts of the body or, in this case, the student body. As an African American man and the second youngest of over a dozen children, I know a thing or two about being neglected. My promise to the Parkland student body is to never condone or condone another Cobra's most common concerns.