After Primary Elections Are Over, Candidates Plan Their Next Moves – Brainerd Dispatch
BRAINERD — As the dust settled on Wednesday, Aug. 10 in Minnesota's primary election, some local candidates were considering their next steps.
The victors are beginning to plan their campaigns moving forward, while a candidate for City Council in Brainerd has made the decision to go ahead and a legislative candidate has opted against a recount in a race very tight.
Here are those stories along with other local county results.
Leonard Skillings will resurrect his campaign for Brainerd City Council after garnering the second most votes in the race for Ward 1 in Tuesday's primary and will face Kara Terry in the general election.
The special election for the Ward 1 seat resulted from the resignation of Dave Pritschet earlier this year. At that time, the three candidates who stood to run for the seat – Skillings, Kara Terry and Jamie Bieser – also asked to be nominated to fill the vacant position until the end of the year. When the council voted 5-1 to nominate Bieser in July, with a vote for Terry, Skillings said he would stop campaigning for the primary and support Bieser because he felt they shared similar values. .
However, Skillings could not remove his name from that ballot at that time, as the withdrawal period had expired. He unexpectedly got 114 votes on Tuesday, putting him behind Terry's 160 votes and ahead of Bieser's 94.
"People have spoken," Skilling said Wednesday after taking time to let the results sink in.
"It was a bit overwhelming," he added. "…I said a few prayers and asked for guidance and direction."
The advice steered him towards resuming his campaign for the general elections.
"One of the most important things to do is listen to people. You have to hear what they want. Then listen more closely to what their needs are," Skillings wrote in a statement Wednesday.
Skillings plans to go out to meet locals in his neighborhood, hear what they want to see in the city and get his name out there before the general election in November. He hopes to schedule a meeting with his neighbors in September and urges those in Ward 1 to stay tuned for more details.
"Thank you to everyone who voted for me," Skillings wrote in her statement Wednesday. "To those who supported Mr. Bieser, please contact me. I have very similar values ​​and will represent you well. To all those who help with the electoral process, thank you for what you do.
Sheldon Monson will not pursue a recount in the Republican primary race for House District 5B, where the Wadena County Commissioner lost 40 fewer votes than party-endorsed nominee Mike Wiener.
The 40-vote margin separated the two out of a total of 4,158 votes cast in the district, which includes Todd County, southern Wadena County, part of southern Cass County and the northwest corner of Morrison County.
The 0.96% difference does not qualify for a state-funded recount, according to the Minnesota Secretary of State's office. The margin must be less than half of 1% in state legislative races to trigger the recount.
Monson said Wednesday he doesn't believe a recount will change the result.
"We had a very creditable campaign from top to bottom," Monson said. "You never know what undercurrents exist."
Wiener said the result in his favor is very exciting, but the primary is just one step in the process toward securing elected office.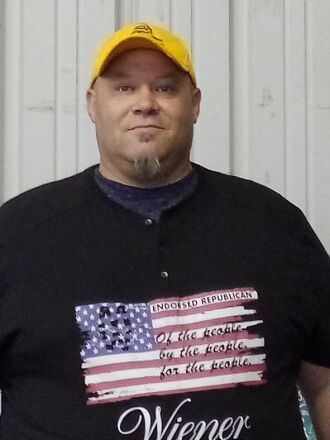 "We can say things during the election campaign, but we have to have a game plan drawn up – how are we going to make those things happen?" Wiener said. "So I have a lot of work to do between now and November."
In the immediate term, however, Wiener said he plans to take time off to focus on his family.
"I'm going to take a few days off and spend time with my family. It's been a busy summer and we need to spend some quality days together," he said.
Wiener, a small animal bedding and biomass business owner and cattle rancher, will face Independence-Alliance Party candidate Gregg Hendrickson in the general election in November.
Ben DeNucci defeated challenger Kim (Kotanis) McLaughlin in the primary election to represent the DFL party in the November ballot in Senate District 7.
DeNucci got 4,003 votes, or 50.26 percent, to McLaughlin's 3,962 votes, or 49.74 percent.
DeNucci will face Republican Robert Farnsworth on November 8.
Senate District 7 includes the northern half of Aitkin County and parts of Itasca and St. Louis counties, including the towns of Hibbing and Virginia.
Mille Lacs County Sheriff
Mille Lacs County sheriff candidates Kyle A. Burton and Travis Johnson were the top two voters among a field of four.
Burton received over 60% of the vote with 2,016 votes. Johnson came in a distant second, winning 795 votes, or 23.97%. Patrick Broberg finished third with 320 votes and Ryan VanDenheuvel received 186 votes.
The seat opens next year after current Mille Lacs County Sheriff Don Lorge previously announced his retirement.
Burton and Johnson will appear on the November 8 general election ballot.
Current Wadena County Sheriff Mike Carr Jr. picked up an easy victory in a three-way primary contest with challenger Milo Scott who also qualified for the general election.
Carr received 1,432 votes representing 71.96% of the votes cast. Scott received 511 votes, earning second place and a spot in the November 8 ballot. Jason Hofer received 47 votes.
In District 3, Travis J. Leiviska was the top scorer with 293 votes, followed closely by incumbent commissioner Don Niemi with 285 votes. Patrick Murphy came third with 198 votes and will not advance to the November 8 general election.
In District 5, Michael L. Kearney received 286 votes and outgoing Commissioner Ann Marcotte received 252 votes. With 181 votes, Doug McNeil did not gain enough support to continue entering the contest.
Lew Noska and Nikki Deyle received enough votes to qualify for the November 8 general election for Todd County Council.
Noska was the top voter for the District 4 seat, receiving 270 votes and 44.78 percent of the votes cast. Deyle received 214 votes, or 35.49%. Robert Henrich placed third, obtaining 119 votes.
District 4 is currently represented by David Kircher, who did not run for election.
Wadena County board nominees Ron Noon and Don Burns were the first two to secure votes in the primary election.
Noon and Burns will qualify for the November 8 general election to represent District 1. Noon received 223 votes, or 63.35 percent of the votes cast. Burns received 82 votes, or 23.3%. Third place was Victor M. Kern, who received 47 votes.
District 1 is currently represented by Sheldon Monson, who narrowly lost the Republican primary for House District 5B.